Help participants make
better

, more informed decisions.

GuidedChoice improves plan health, helps recordkeepers and advisors scale their business, and puts the participants on that path to financial wellness.


GuidedChoice Advisory Service
Advice, managed accounts, retirement income
Contact Us
Fully integrated with recordkeeper
Saving For
Retirement
Already Retired?
(or within 3 years of)
Asset class guidance and retirement planning with optional Managed Account
Approved QDIA
3(38) &/or 3(21) fiduciary protection at participant level
Customizable to plan's investment lineup
Comprehensive scenario planning
Tax efficient drawdown advice
Investment level advice on plan account
Social Security optimization
Spending projections with recommendations
Annuity evaluator
3(38) Fiduciary Services
Easing compliance and regulatory burdens
Contact Us
Integration not required
GuidedChoice assumes fiduciary liability at a participant level
We take full responsibility for selecting investment options for the plan
Customized to your investment strategy and includes a monitoring and review process
Quarterly fiduciary reviews and reports and annual re-optimization
Provides the plan's Investment Policy Statement
Retirement Readiness Analytics
Looking for opportunities to improve plan health? Contact us to learn how you can get assessments fully customized to your plan. Complements but does not require connection with any of our advisory products.
Don't want the cost and complexity
of integration?
Become a GuidedChoice Partner
Sign up in about 10 minutes.
Choose from multiple products to make available to your organization's participants
Make it an employee benefit by paying for it or pass the cost to the participant
Special packages available that include financial education and coaching
Include your plan's rules and investment lineup
GuidedChoice Advisory Service
Retirement is top of mind
No integration
Saving For
Retirement
Already Retired?
(or within three years of)
Get answers to:
How much to save to reach goals
The impact of saving and spending decisions made now on projected retirement income
How to invest all retirement accounts—including spouse's
Find out:
How to avoid running out of money
How to withdraw money tax efficiently
When to take Social Security
Whether an annuity makes sense
3Nickels App
Holistic view of your finances
No integration
Get answers to many financial questions
Access dozens of free, customizable tools and calculators
Get advice that takes into account all assets—as well as debts—to find the solution that works best
Get a tailored saving and investing strategy that can help achieve financial dreams
Fully mobile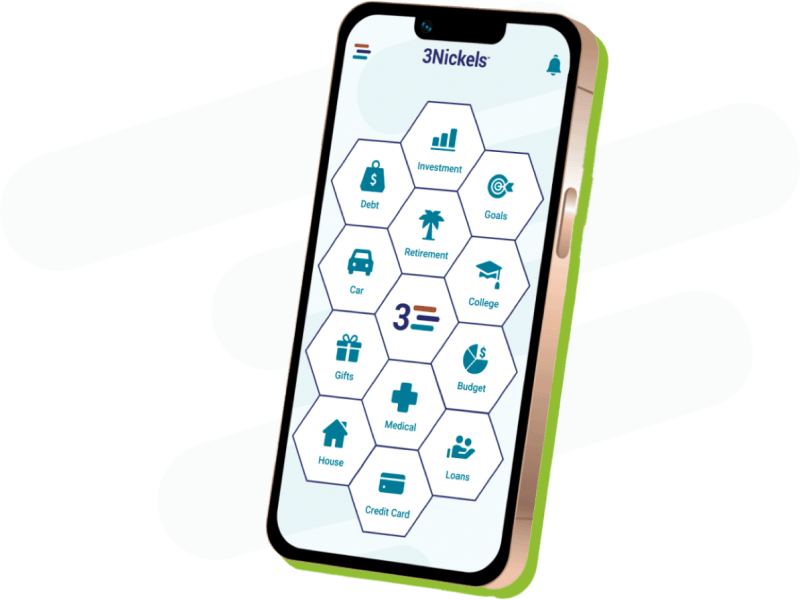 Partner Signup
*Account aggregration services available with all retail solutions to ease the burden of data entry and facilitate updates to account balances and investments.